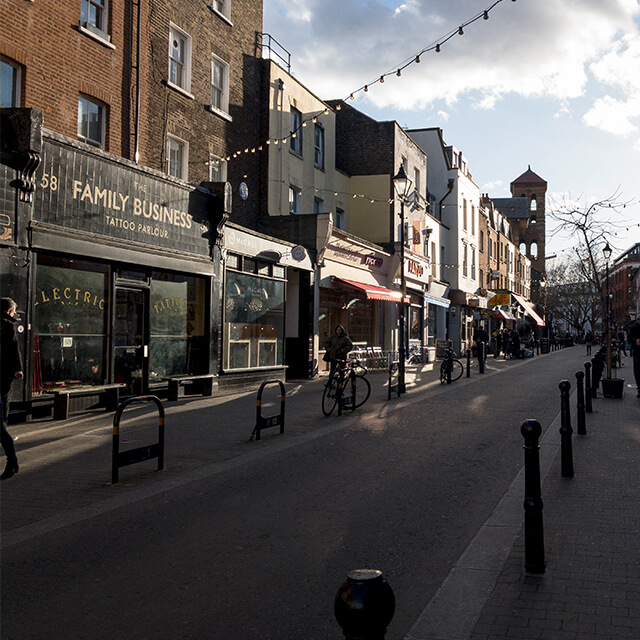 Exmouth Market – less than 5 minutes from the office, lunchtime traders appear offering delicious food. Favourites include MeatHead's meat and salad box, Moro's spiced lamb as well as La Ferme's tartiflette.
Caravan – buzzing cafe/restaurant open all day that serves fantastic pour-over coffee (it roasts its own beans) as well as really creatively prepared dishes that are truly delicious.
Ninth Ward – After an extensive refurbishment, this bar opened as a beer-lover's haven. Blackboards display an ever-changing beer menu from all over the world. They also serve great cocktails and do solid food options (burgers, wings, etc).
The Green – friendly pub nestled on the corner of Clerkenwell Green. They serve a great steak sandwich at lunch. It's a great spot in the Summer as crowds spill onto the pavement to catch the last of the dying sunshine.
Bourne and Hollingsworth Buildings – tucked away next to Spa Fields Park this bar and restaurant really transports you away from city life. With natural light flooding in, plant foliage all around and a beach club atmosphere, it really is a great place to relax and unwind.