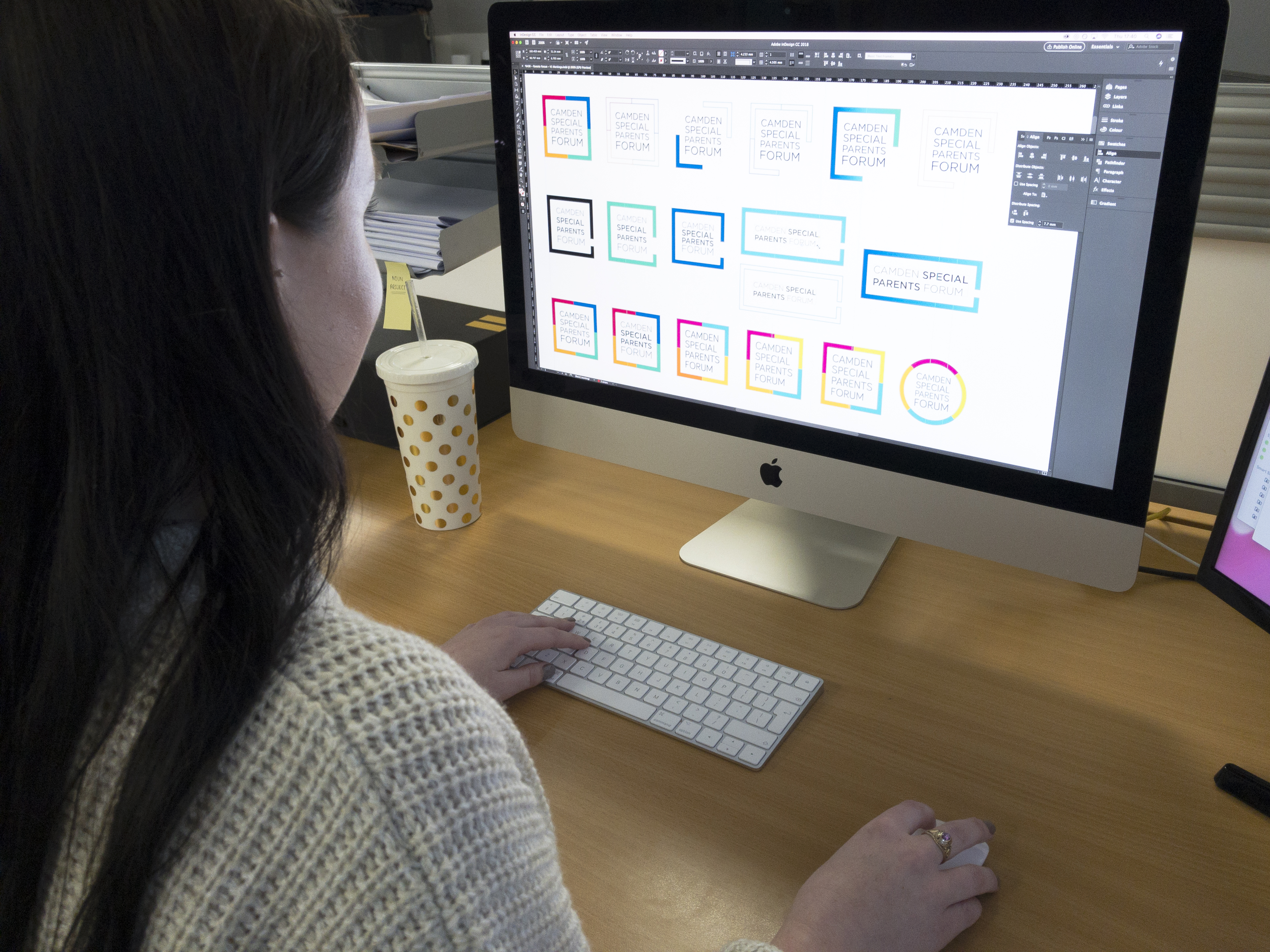 It was not a huge project, but in a way it perfectly illustrates how we, as designers, can make a difference. By delivering design a client is happy with, we can give inspiration and confidence, and sometimes a renewed sense of purpose.
The brief was simple: To update a leaflet for Camden Special Parents Forum, which they had been using for several years. There was no existing artwork the client could find, so instead they sent over a scan.
This is the point that we realised we knew we could make a difference. We felt a sense of duty to not just update the text and recreate the artwork as per the original request, because the document (and organisation as a whole) was crying out for an identity. An internal decision was made to design a new logo and create a completely new look and feel and hope that the organisation would be open to this.  
A quick brainstorm led to idea generation, further discussions and ultimately a presentation of logo and leaflet options to a very happy client. A route was chosen, refined and the new leaflet with accompanying logo was produced.
By going the extra mile and establishing a new identity, the client is now keen to produce banners and merchandise for events they will hold in the future. They have said the new identity has given them confidence, will help them raise their profile and better highlight the work they do going forward of which we are very much looking forward to seeing.