Challenge
2019 was a special year for the University of Southampton, as the Autumn marked 100 years since the opening of Highfield Campus. To celebrate this momentous anniversary, the university wanted to bring back Hartley News – its old alumni and supporter magazine – for a commemorative edition! This commemorative edition was to delve into the history of the University, chat to alumni about their memories, and find out what other alumni were up to now.
Hartley News had not been published for several years, which meant the magazine needed an update to bring it into line with the university's new visual identity. Having worked extensively with the university on a range of collateral, Fever were commissioned to undertake the project and bring this exciting project to life.
Process
A key component when working on magazine layouts is establishing a strong column grid at the outset. We defined a grid that gave continuity to the magazine while allowing flexibility in the design of each spread so that articles didn't begin to appear too similar to one another.
We also picked a selection of colours from the university's colour palette to incorporate into the magazine which all worked together in harmony. We ensured that not all of the university palette was brought into use in Hartley News as the extent of the entire palette would risk making the reading experience of the magazine chaotic.
We developed a visual style for Hartley News which is bright, fresh and clean allowing the reader to navigate easily through the articles while making key aspects of each spread easy to identify and engage with.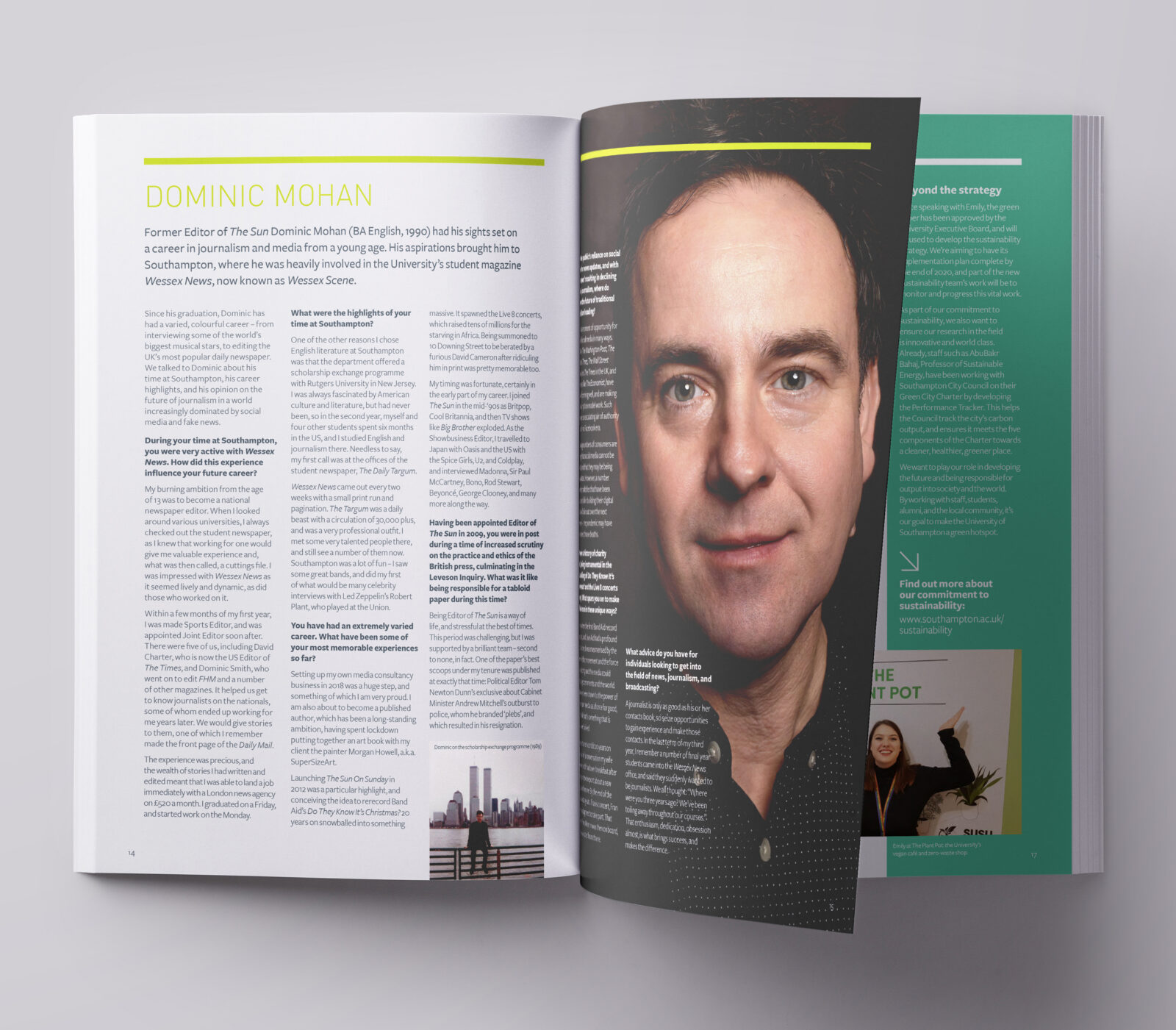 Hartley News Edition 2 - Dominic Mohan Profile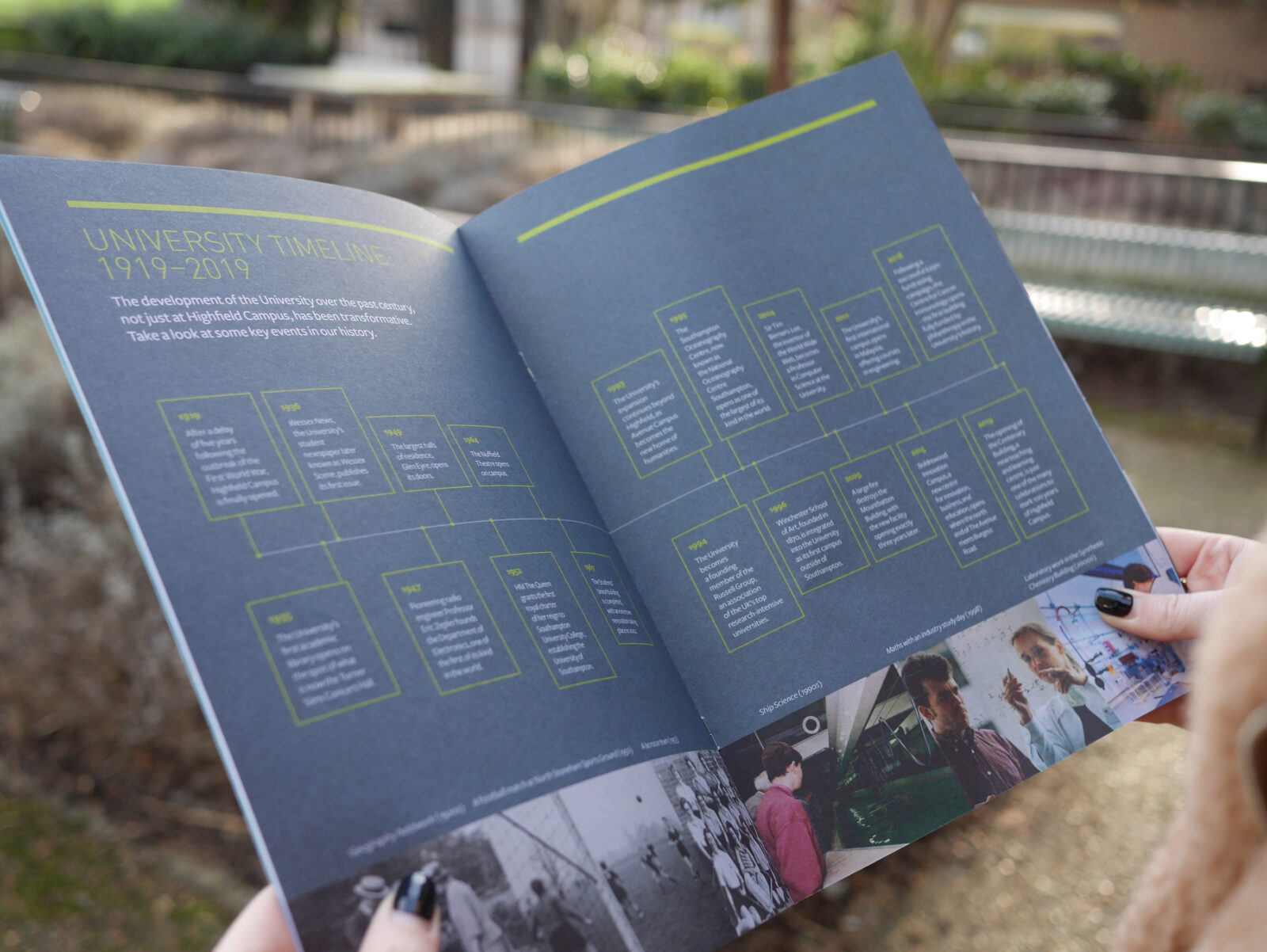 Hartley News Edition 1 - University Timeline Article
Outcome
The first edition had a print distribution to 62,000 alumni and supporters with a further 100,000 distributed digitally, and feedback from recipients was effusive. Our university client was delighted with the outcome and the popularity of the commemorative edition laid a foundation for the publication of future editions, the latest of which was published at the end of 2020. Its publication has resulted in "a number of positive emails, stories, and questions from readers – and our open and click rates for the digital version have been exceptionally high".
Read Edition 1 (Autumn 2019) on Issuu
Read Edition 2 (Autumn 2020) on Issuu
Questions to the client
What was the best thing about working with us on this project?
It was meeting with you to discuss my vision, and then seeing it all come to life a few weeks later. So gratifying to finally have our work in a professionally designed format – better than I'd imagined – and eventually being able to hold it in my hands!
What was your favourite design feature in the work?
I think the Replay spread in Hartley News was my favourite – it really brought the concept to life, and looked utterly eye-catching.
How did you feel when you first saw the concept proposals?
It's always exciting to see the first iteration of the work as there's often some clever and creative ways you've played with the design. I've definitely had a few 'wow' moments working on these projects with you.