Challenge
To create a new brand identity for 'MH+A' to move it forward from its previous incarnation as 'Matt Hamnett + Associates'. The identity needed to be more representative of the entire MH+A team, and not so obviously focused around its founder. MH+A often operates within formal environments but their team is full of personality and they wanted their identity to reflect that as a key point of difference.
Process
Gaining a deeper understanding of where MH+A sits within its industry was a crucial part of the process, and researching how they differ from their competitors allowed us to effectively visualise their brand. We wanted to ensure that the new visual identity emphasised their positive attitude and uniqueness. We introduced bold, perspective colour blocks and a quirky, punchy typeface to create a dynamic visual style that represents the perspective that MH+A brings to their clients. The '+' from the logo is also used across the identity to reinforce the positive benefits that MH+A provide, including their mindset of "we'll handle it", and can adapt to convey messaging to suit the audience.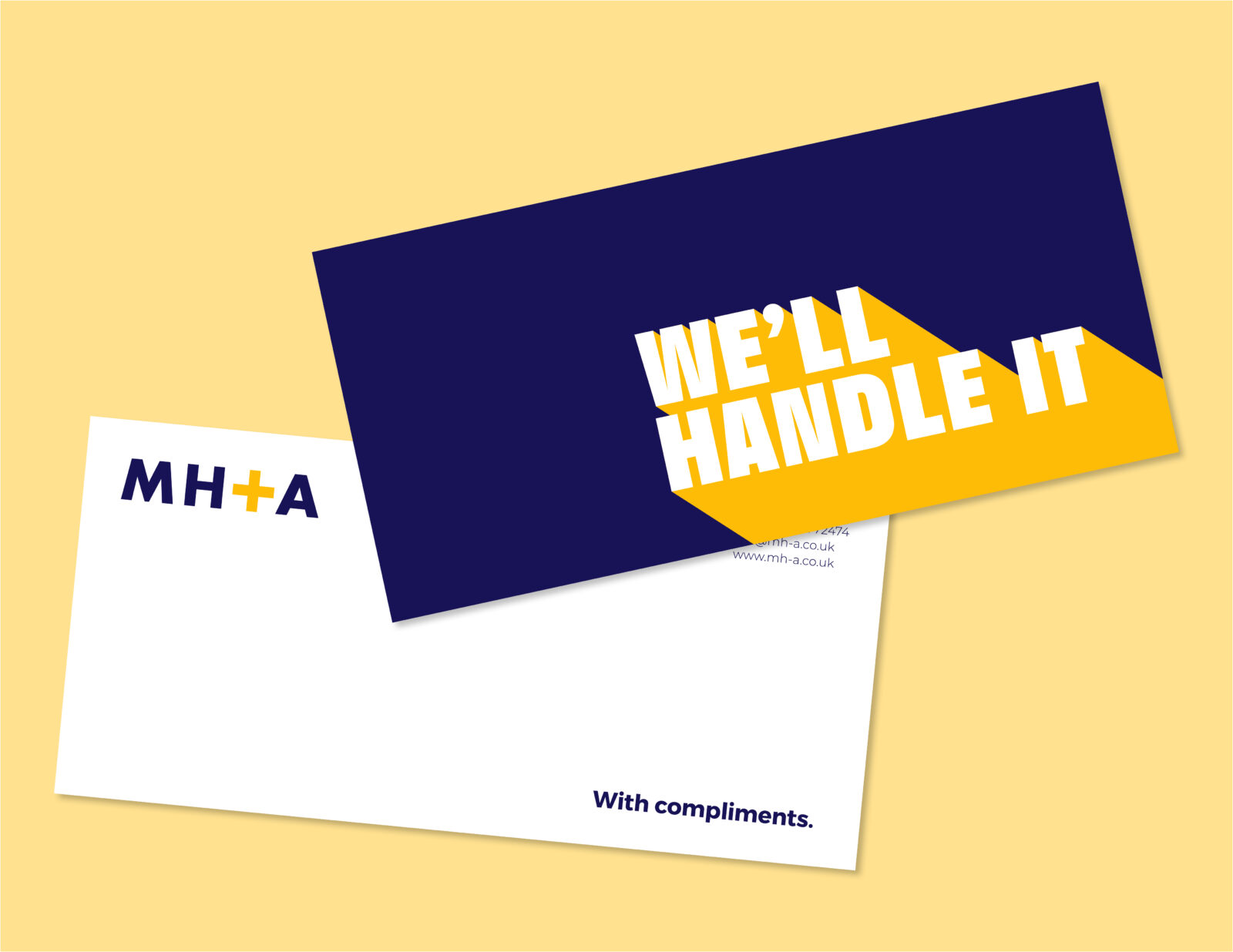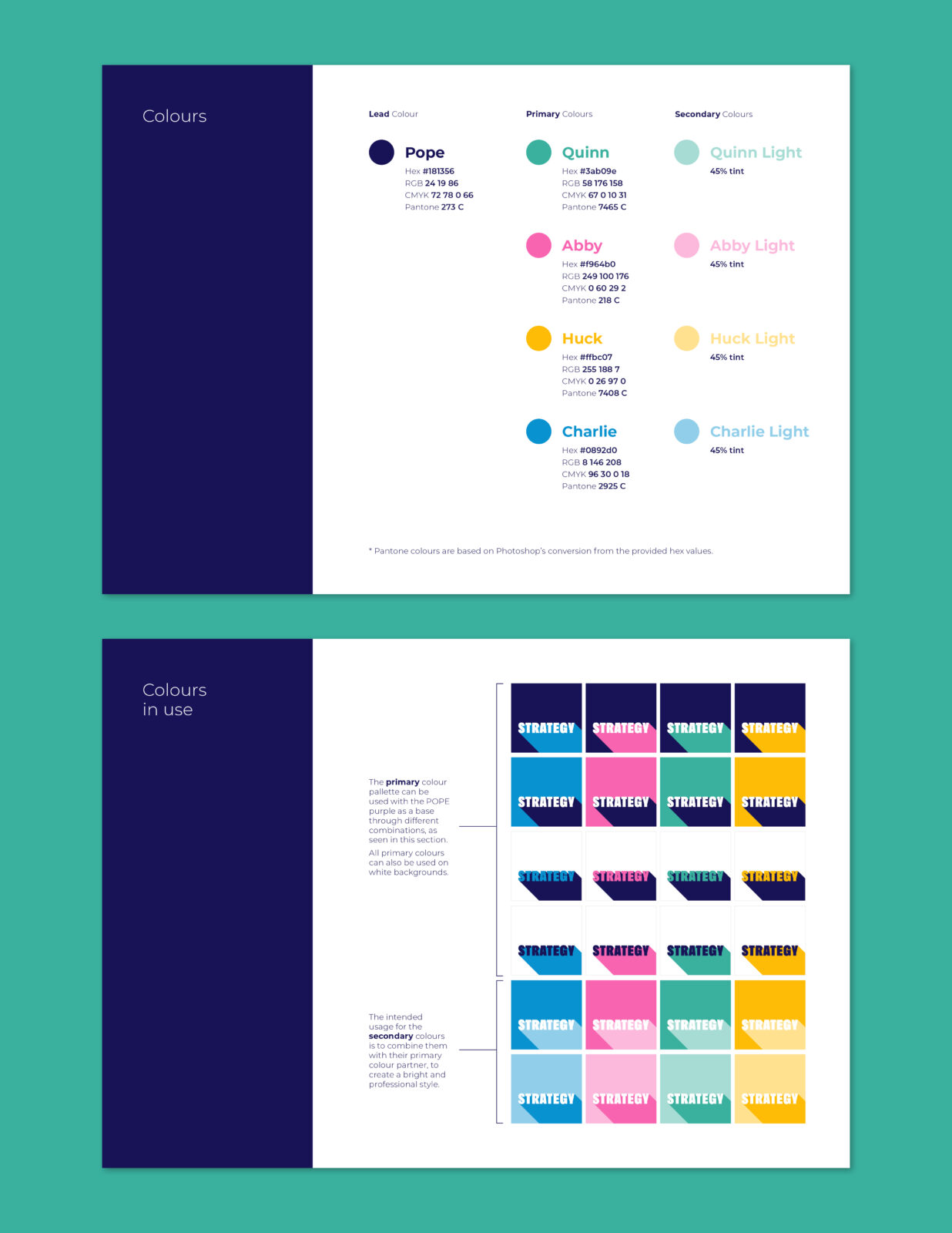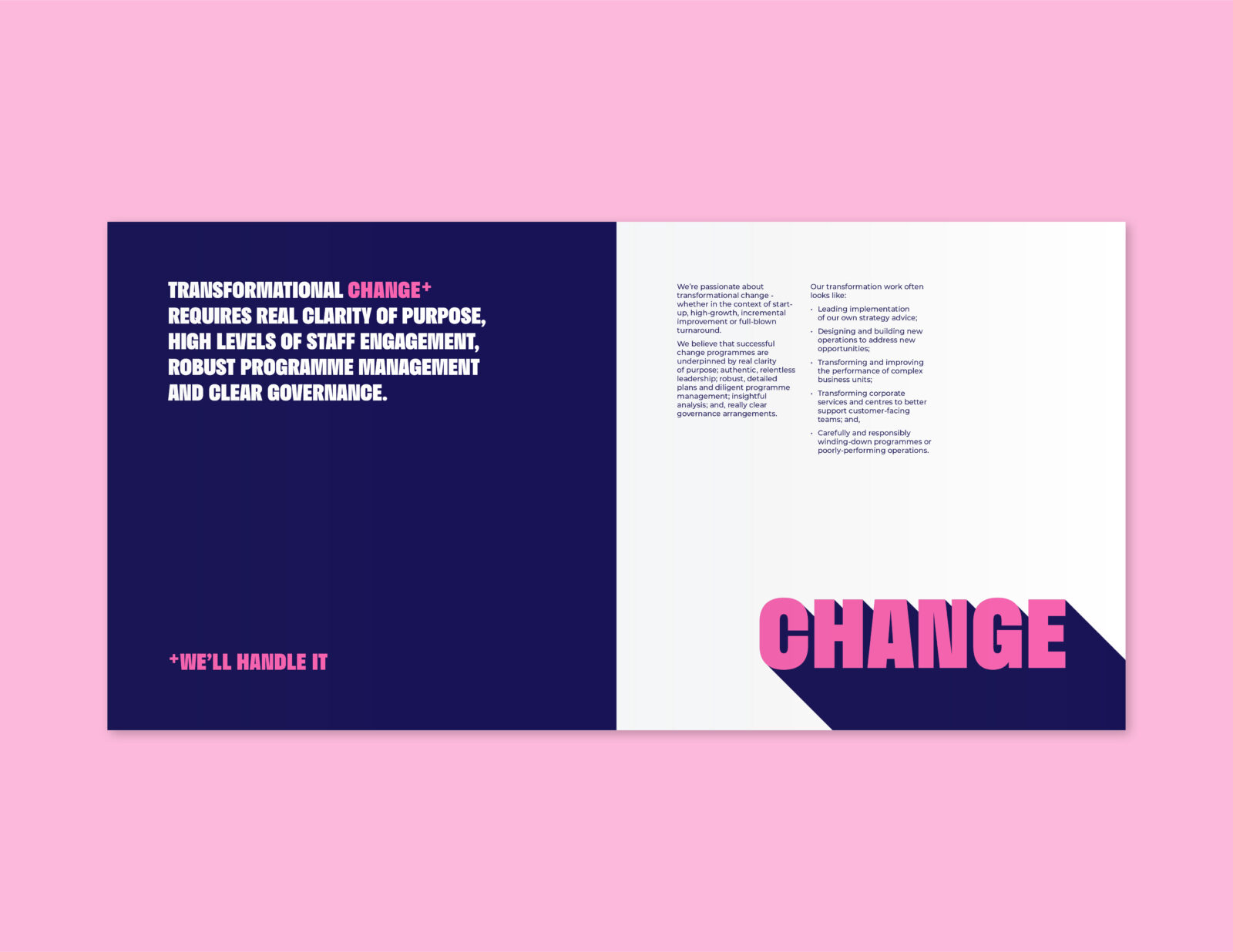 Outcome
To help them stand out in their corporate field, we created a brand that is bright, impactful and unique. We utilised a combination of narrative language, colourful perspective block shadows and the '+' as a visual asset that conveys the value MH+A bring to their clients.  So far, we've applied the new identity across a few deliverables, including a brochure, stationery (business cards, comp slips, letterheads etc) and an initial website design as well as establishing a set of guidelines for MH+A to refer back to as needed. There are also plans to develop pitch documents and presentations in the future for their larger scale projects.