Challenge
To implement the charity's new brand across existing communication channels to ensure continuity of identity and messaging.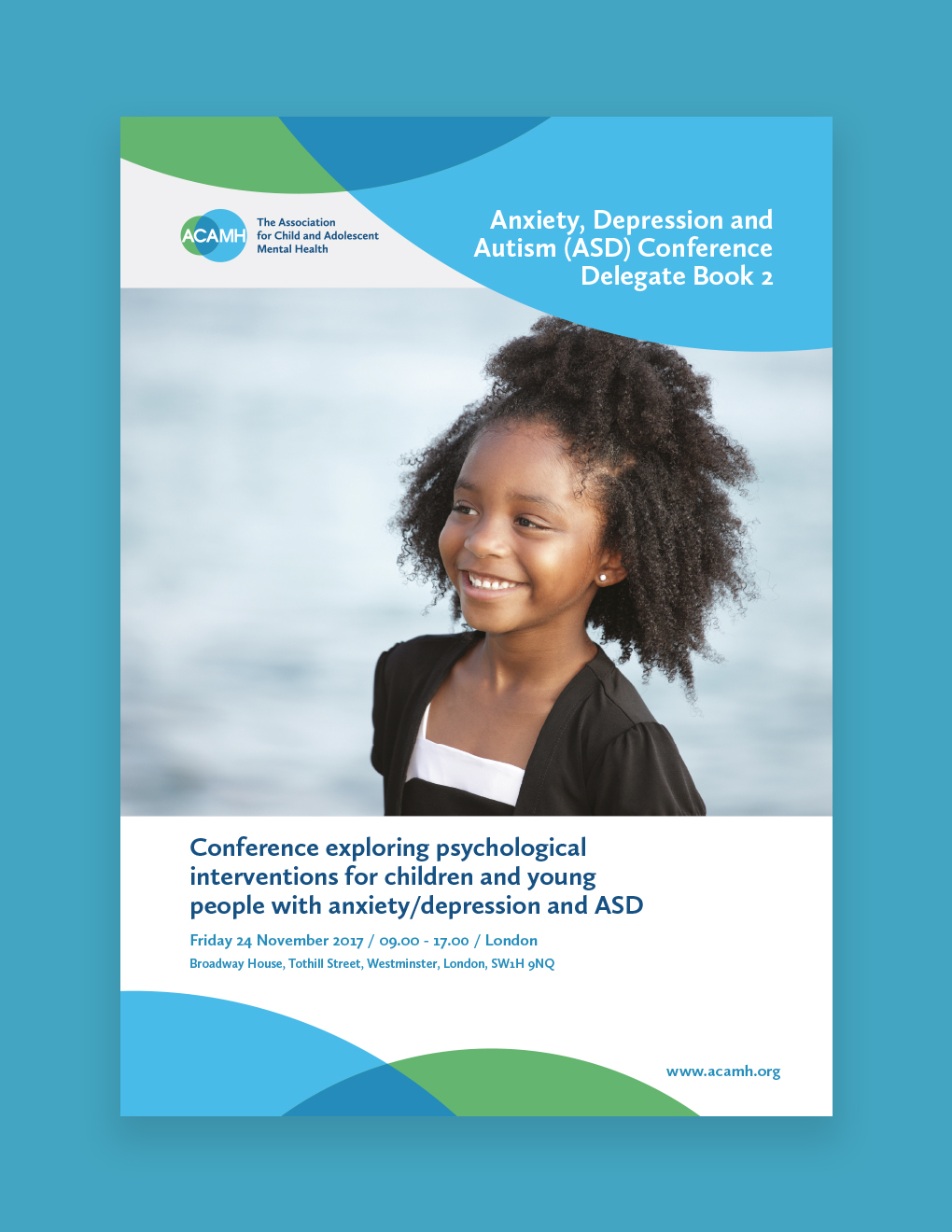 Process
We undertook a full review of ACAMH's brand guidelines and discussed them with their Marketing Manager to gain an understanding of the key brand elements. Together, we both identified and prioritised the existing communications that needed to be updated into the new brand, and the new communications needed. We were asked to work on a number of periodical communications (ACAMH News, The Bridge Magazine, etc) and for projects such as these, it was crucial to create template documents to work from utilising defined styles. This allows for new editions to be created quickly and accurately, thus delivering best value on each occasion.
Outcome
ACAMH's communications activity has increased dramatically since we began working with them which has meant the application of the brand has needed to be carefully monitored. We have worked with ACAMH to change the event experience for its delegates. To promote the event initially, we have created an event PDF which contains the event programme, speaker profiles as well as an interactive booking form which can be completed to secure a place. On the day of an event, delegates are now given a printed delegate booklet which contains all speaker slides as well as a post-event read with articles and features all related to the event subject. Since the change of approach to their events, ACAMH have seen a dramatic increase in event attendance and 2018 will see them running over 40 events for more than 2000 delegates.
Questions to the client
What's the best thing about working with us?
It seems that Fever care, not only about ACAMH as a client, but also what we are trying to do as an organisation to benefit the mental health of children and young people.
What 3 words would you use to summarise working with us?
Efficient, effective, enjoyable.
Was there a specific part of our working process that you enjoyed?
That any member of Fever's staff know about our projects and I'm not kept waiting for a specific individual.