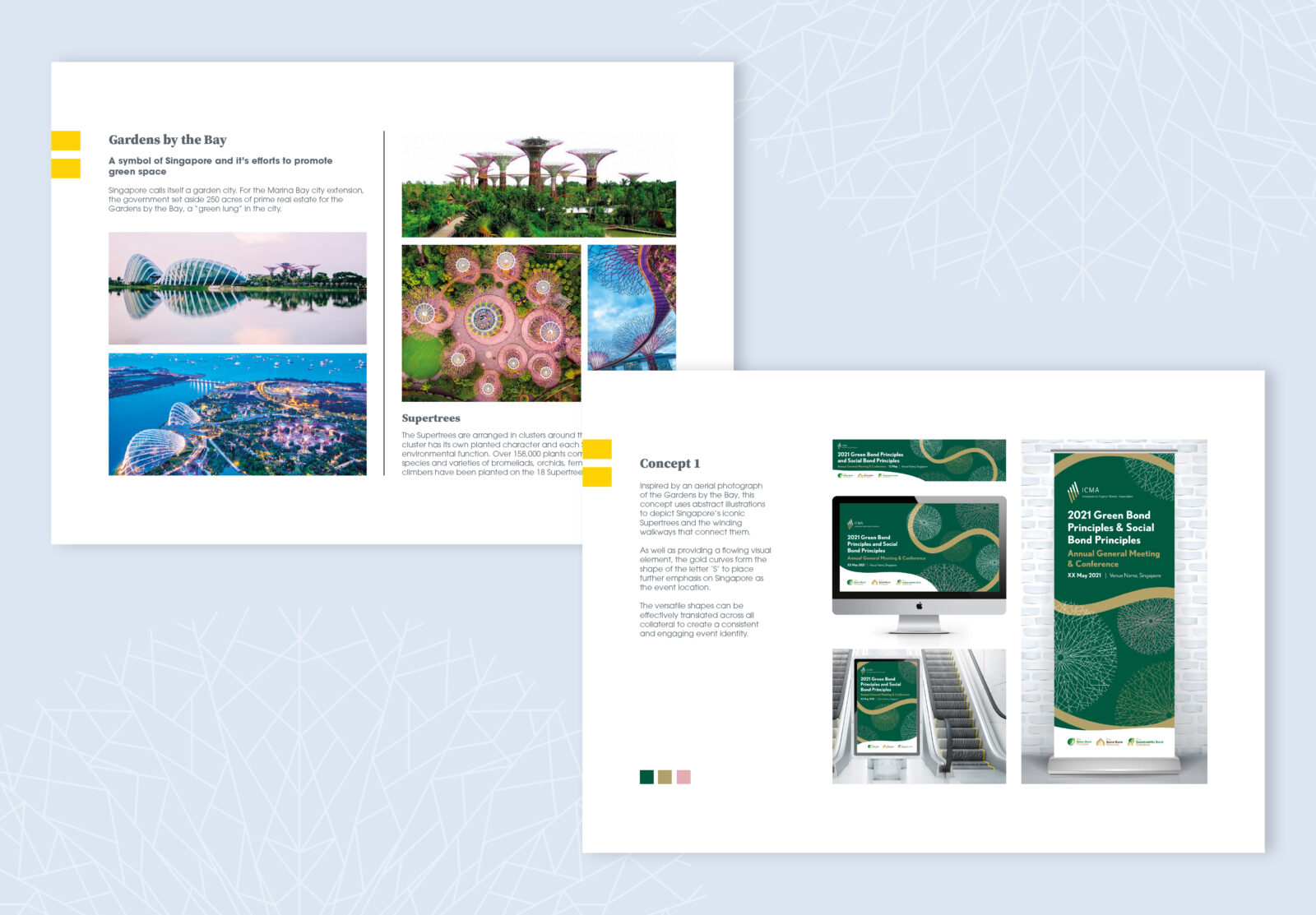 We were tasked with creating an event brand which highlighted the host location of Singapore whilst reflecting the conference's central theme of sustainability.
Following a research phase, we developed and presented a series of concepts based on icons and landmarks of Singapore. The concept chosen by ICMA was inspired by an aerial photograph of the Gardens by the Bay. It uses abstract illustrations to depict Singapore's iconic Supertrees and the winding walkways that connect them. The versatile shapes translated effectively across all collateral to create a consistent and engaging event identity.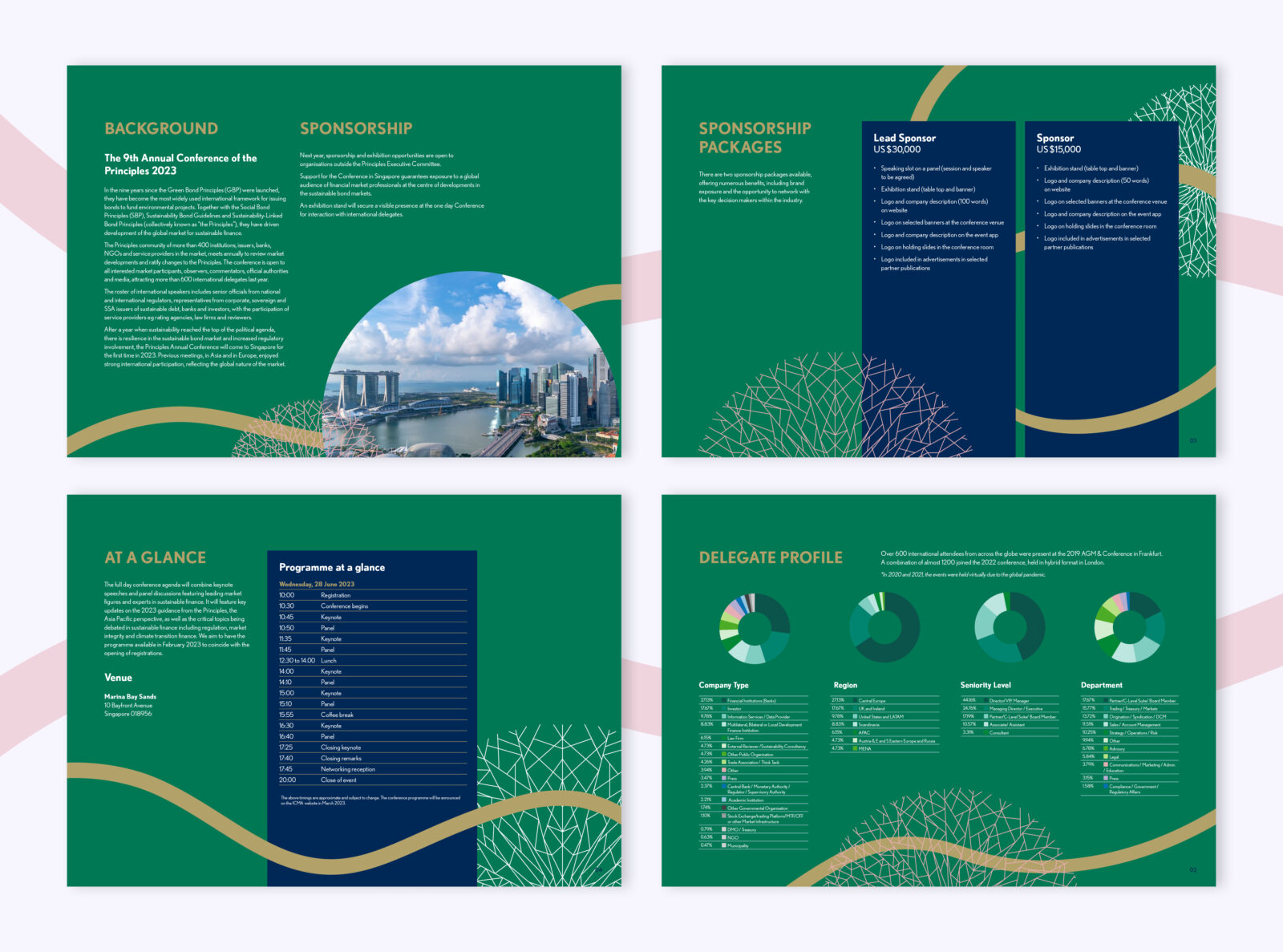 The planned conference date was postponed as a result of the Covid-19 pandemic but was finally able to take place in Summer 2023 in the Marina Bay Sands Convention Centre. We supported ICMA throughout the process, from the creation of assets to drive ticket sales and attract sponsors all the way through to the design and delivery of collateral for use on the day of the event.
The conference featured keynote speeches and panel discussions with leading market figures and experts in sustainable finance. We created a large format animation to capture the audience's attention as speakers took their place on stage, which finished on a fixed title screen to provide a vibrant backdrop for the presentations.