Challenge
To create a piece of communication that university staff could use in meetings with business owners to ignite interest in the University's apprenticeship offering while carrying more detailed information the business might want to refer to after the meeting.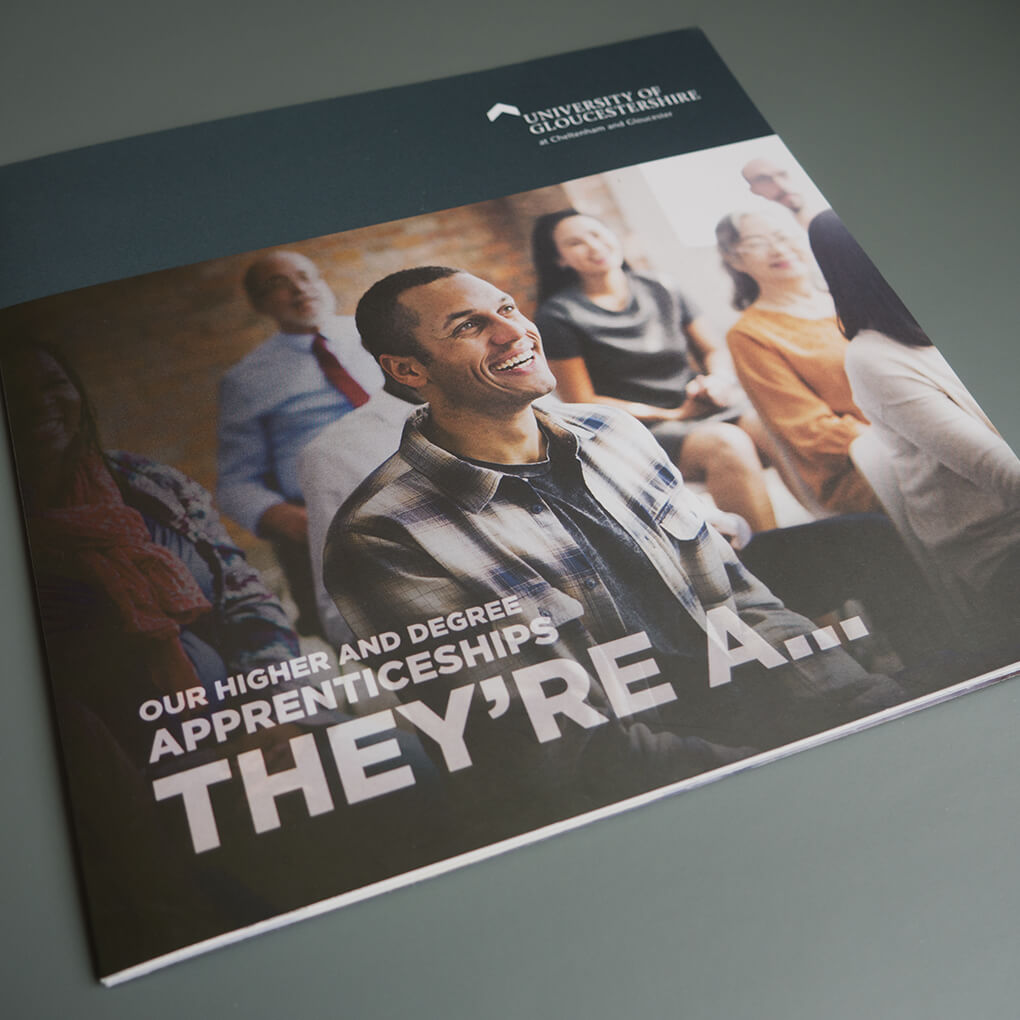 Process
The document needed to assist University staff in making a strong impression with business owners while ensuring that key information relating to the apprenticeship offering was covered. We proposed creating a multi-page capacity folder with accompanying inserts – this way, the core benefits could be covered in the folder pages with more specific information contained within the inserts. The capacity folder works as a continuous roll fold which is quite an unusual piece of print, thus delivering a strong first impression on the recipient. Adopting bold colours from the university's palette alongside a consistent messaging style and imagery from real apprenticeships schemes gave the entire piece a meaningful impression.
Outcome
Sales staff have found the folder to be an effective way of talking through the benefits of the university's apprenticeship schemes. As the apprenticeship offer has expanded, we've been asked to create additional inserts which highlights the beauty of the communication; as new elements are introduced, the core piece of print (the outer folder) hasn't needed to be updated, only the different inserts, thus making the most efficient use of budget.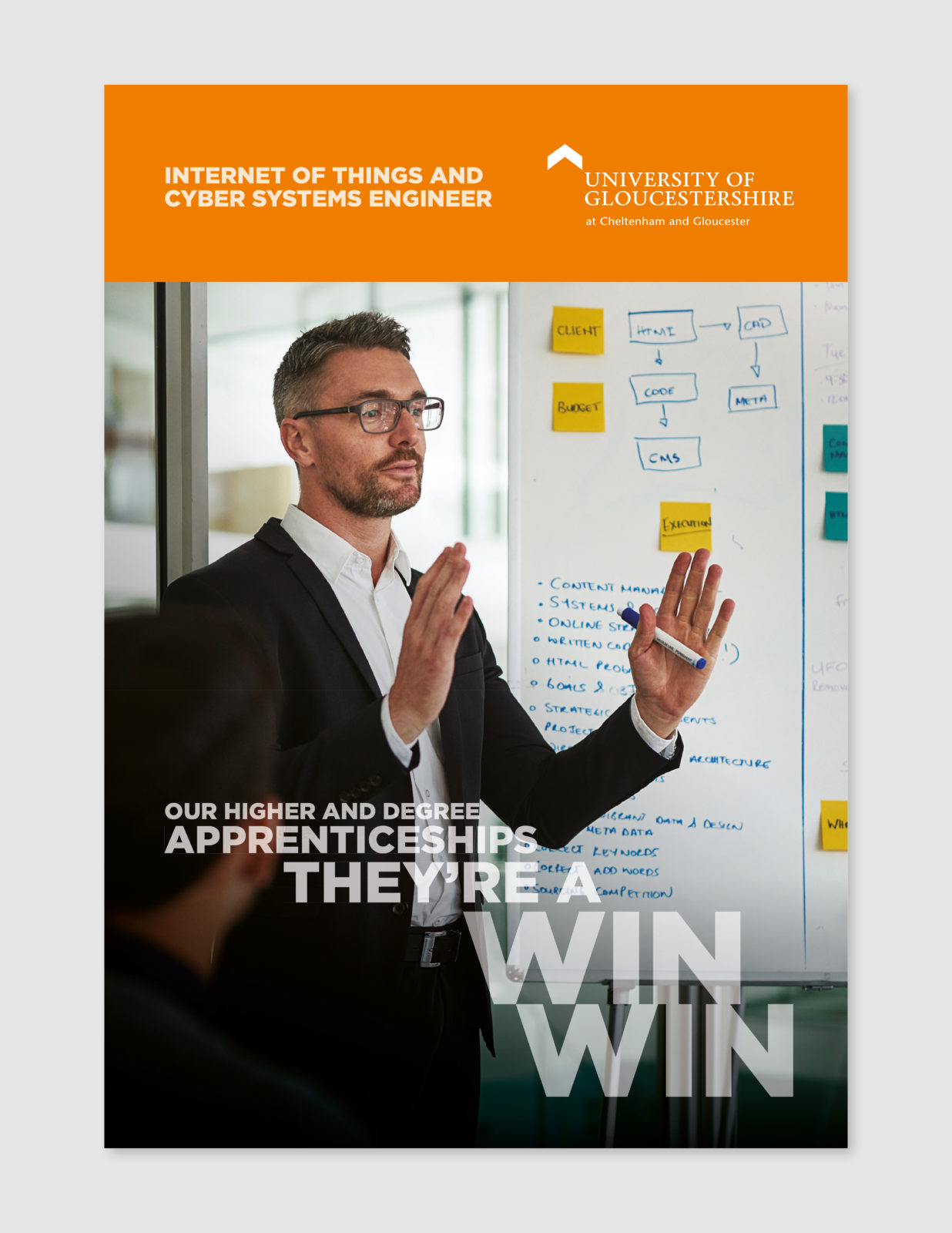 Questions to the client
Raines, what was the best part of the project process?
When all the collateral came back from the printers - it looked fantastic!
What 3 words would you use to summarise working with us?
Friendly, helpful, flexible.
How did you feel when you first saw the concept proposals?
Really happy that you had clearly understood the brief and were able to deliver what we wanted, to a high standard.