Challenge
To support the university's internal design team to implement the university's brand across a broad range of communication requirements and ensure continuity of identity and messaging.
Process
Having created a new set of brand guidelines for the University of Gloucestershire in 2013, we have established a strong understanding of the university's brand and how they want to communicate with their audiences. The university has a broad range of requirements (online and offline) and we've assisted their in-house design team to create engaging communications targeting existing and prospective students.
Outcome
We've delivered a range of communications for the university including prospectuses (undergraduate and postgraduate), event materials, accommodation guides and digital advertising. Our attention to detail and adherence to the university's brand guidelines have ensured that the university always has confidence that we can work seamlessly with their internal design team.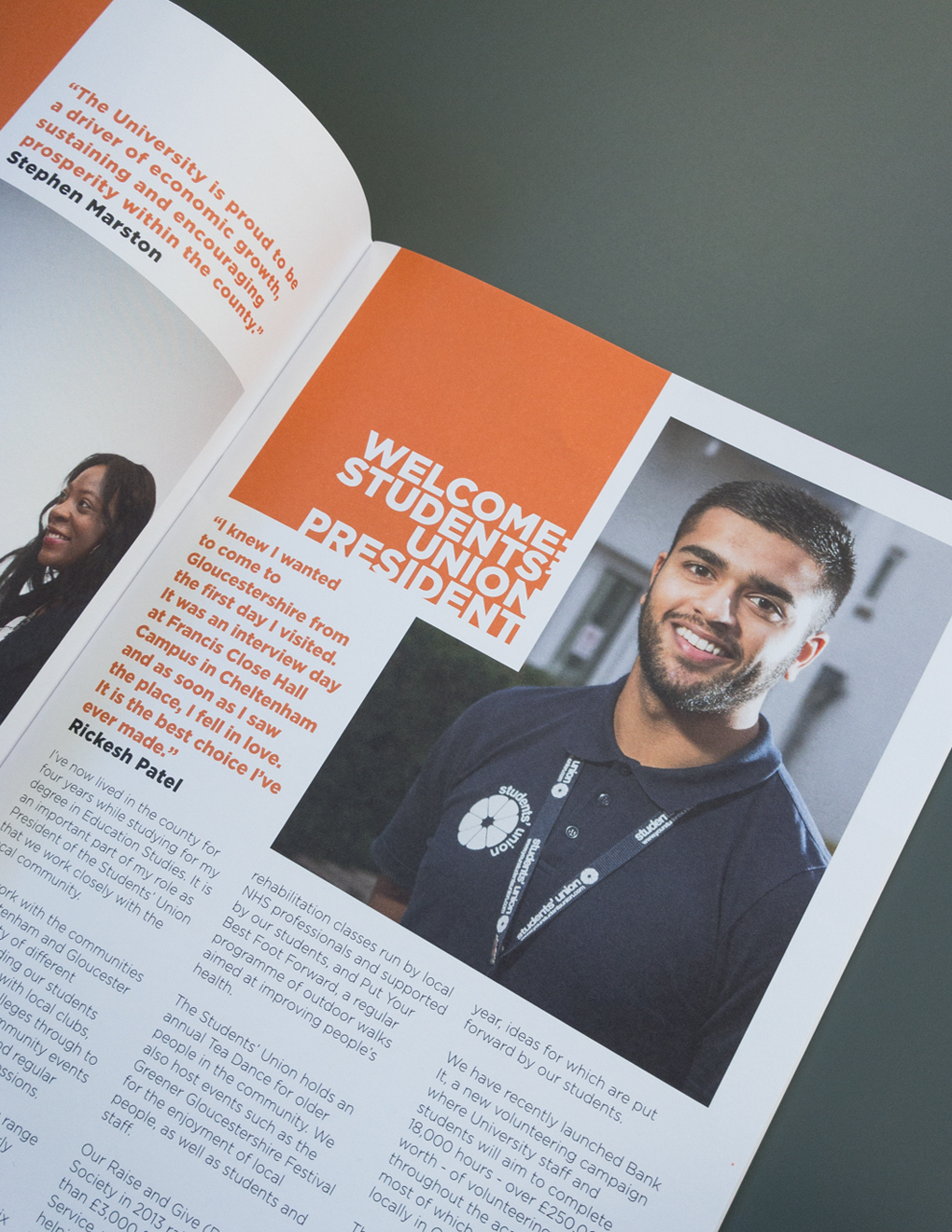 Questions to the client
What's the best thing about working with us?
You guys are so easy to work with. You're quick to understand what it is we need and then you just get on and deliver it with minimal fuss!
What makes us different (good or bad)?
It really is the fact that you are straightforward, that you respect that we know what it is we need and then you deliver it. All too often agencies over complicate jobs looking for an up-sale – you guys never do that.
Did anything stand out in our approach / methodology?
Working with you was really easy and painless. This makes you stand out from the rest because that often isn't the case.