Challenge
To create a campaign to ignite interest in Postgraduate study, encouraging prospective students to sign up and attend a university open day. Once established, we were then required to deliver the event collateral ensuring continuity across the entire campaign.
Process
Understanding that the campaign would need to adhere to the university's visual identity guidelines, we identified the design elements we could utilise to create the campaign (focusing on the interconnection between the 'sell' and the image). We selected images that focused on detail (synonymous with the nature of postgraduate study where students are specialising in their discipline). We shortlisted a selection of images and accompanying sells and presented these to the university as proposed poster artworks so that they could immediately understand how the campaign would look when executed. Once the campaign creative was approved, we then created a suite of different campaign deliverables including digital ads, JC Decaux billboards, and local advertising.
Outcome
With the promotional elements in place, the university wanted the campaign theme to be evident when prospective students attended the open day. On the day deliverables were extremely varied with brochures, signage, banners, etc all needed and we worked closely with the event manager, often on very tight timeframes, to ensure that all elements could be put into production in time for delivery ahead of the event. We attended the open day to see our work in situ, identify strengths and weaknesses and gather feedback from the target audience.
Statistically, the campaign delivered the highest Postgraduate open day attendance figures the university has enjoyed (a 25% increase on 2016).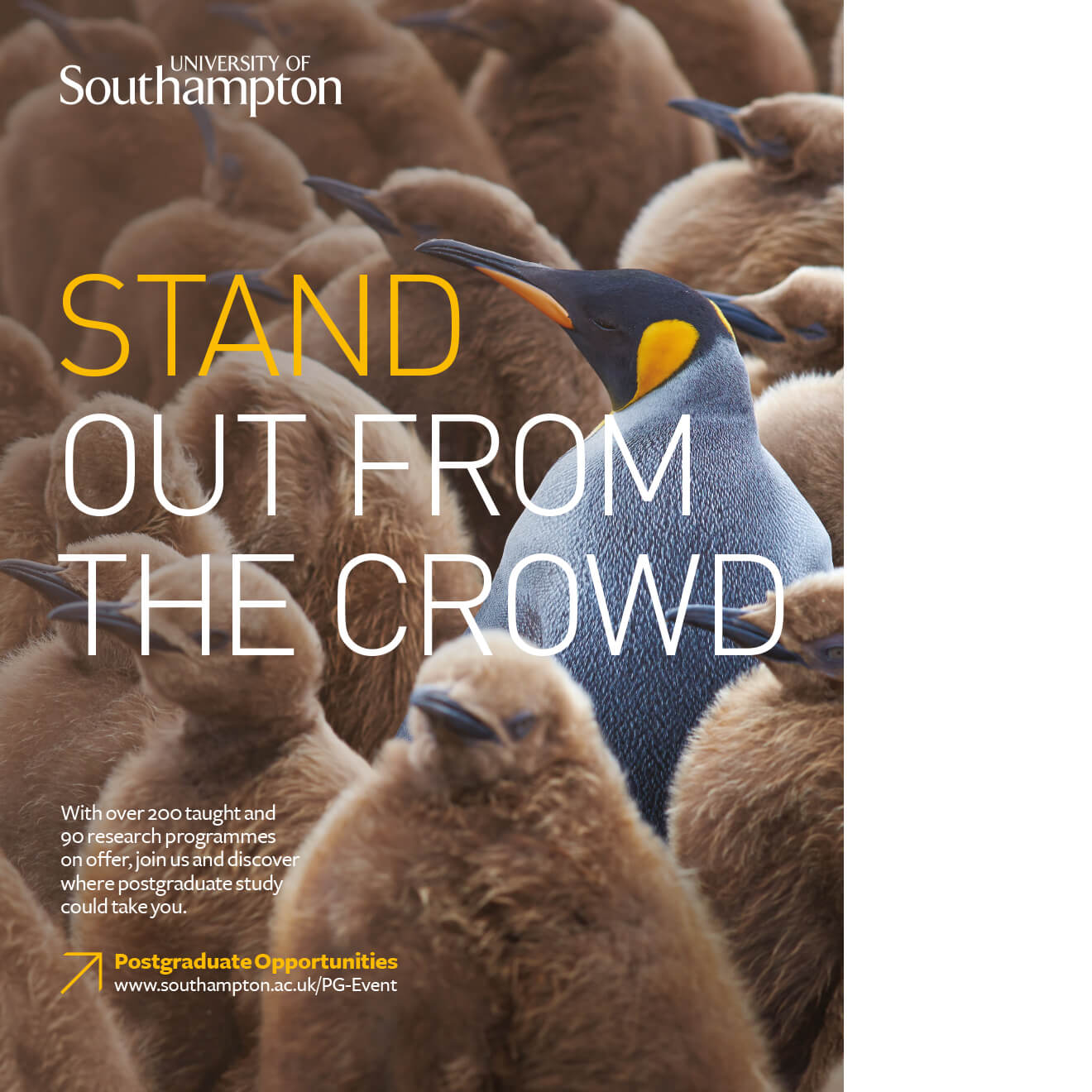 Questions to the client
What was the best thing about working with us on this project?
You really got the brief, understood the limitations and challenges and produced something really impactful.
What makes us different (good or bad)?
Your bad jokes.
Was there a specific part of our working process that you enjoyed?
Just how laid back it all was, although always professional and happy to pick something up with urgency if required.